The Eagles kick off the 2019-2020 NFL season with a home game against their divisional rivals, the Washington Redskins. The Eagles added many talented pieces this off-season, and expectations are high for this team. With a multitude of playmakers on both sides of the ball, the Eagles will look to start their season off with a convincing home victory. Here's what to watch today: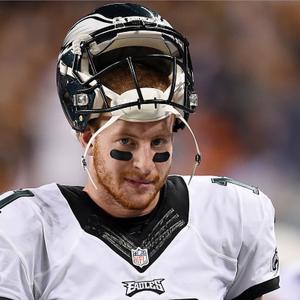 1 – Carson's Comeback: Carson Wentz is finally healthy, and he is poised and ready to repeat the success of his 2017-2018 season. Wentz will have plenty of options to throw to including DeSean Jackson, Nelson Agholor and Alshon Jeffery, so he should make an immediate impact. This will be the first opportunity that Wentz will have to display his revamped skillset as he skipped the preseason as he continued to recover. The Eagles need Wentz to continue to improve and develop, and this should be a great opportunity for him to learn and get more accustomed to game-time conditions.
2 – Run rampant: The Eagles finally have something they craved last season: a potent, dynamic rushing attack. The Eagles boast two new running backs, Jordan Howard and Miles Sanders, and they join a backfield of Corey Clement and Darren Sproles. The running backs are vital to the Eagles this season because they need to take pressure off of Wentz and allow him to ease his way back into the offense. If Wentz has to do too much too early, the Eagles could risk another long term injury to Wentz. I expect the Eagles to rush the ball plenty, especially in their first regular-season matchup.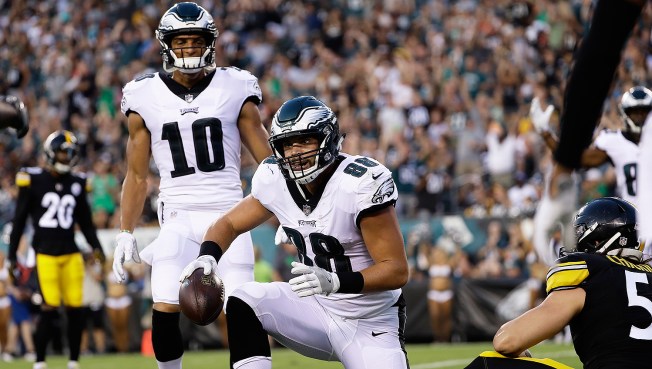 3 – Dangerous Dallas: Everyone knows about Zach Ertz and his record-setting season last year, but could Dallas Goedert be even more important? Obviously, Ertz is the better player, but Goedert is severely underrated. Can Goedert start off the season with a tremendous first game? Everyone is talking about the Eagles revamped WR corps, but many fans overlook the 2nd year TE from South Dakota State. Goedert could prove to be a major offensive catalyst this season, and he gets his first opportunity today.
4 – Hot Streak: The Eagles have dominated the Redskins recently winning their last four matchups against them. The Eagles still trail the overall series 86-78-6, and this is a fantastic opportunity to get another win closer to flipping history in their favor. Prior to this four-game streak, the Redskins had their own streak of 5 straight wins. Can the Eagles start the season out on a positive note, or will the Redskins end the Eagles' hot streak?
5 – Removing Rust: While every Eagles fan is wishing that the Eagles win by a large margin, chances are that this will be a close matchup. Both teams will get their first opportunities to see all 53 pieces in motion, so it will take some time to make the necessary corrections. Routes will be mistimed. Blocks will be missed. Tackles will be missed and broken. It's not the end of the world. Remember, it's only week 1 of a 17 week season. The Eagles will have their first opportunity to see everything together, but it's not going to be anywhere near the finished product.