The College Football Playoff Committee released their first version of the 4-team playoff on Tuesday. While there seemed to be a consensus 4-6 teams that could find their way in, I believe the committee selected the correct four teams. To me, LSU, PSU, OSU, and Alabama are the four best teams in the country; however, that is where my agreement with their ruling ends. Personally, I believe that no team in the top four was seeded correctly. Here would be my rankings for the CFP:
1. LSU
LSU is the obvious choice here. They have played phenomenal all season long, and with their performance thus far, coupled with their schedule, they more than deserve this spot. LSU has three impressive, top-25 victories over Texas, Florida, and Auburn. These quality wins compile a resume that beats anyone in the top 4. With dynamic play from a Heisman favorite, QB Joe Burrow, and many other stars, LSU has shown they deserve the spotlight. This is a no-brainer, and LSU should use this snubbing as momentum going forward.
2. Ohio State
CFP Selection Committee Chair Rob Mullens said, "Ohio State has consistently played at a high level." True, Ohio State has played impressively all season long, but let's stop and look at some of those wins, shall we? Nebraska is 4-5, Northwestern is 1-7, and Michigan State is 4-4. Do any of those jump out at you as incredible or note-worthy? How about opening the season playing Florida Atlantic? Yes, I can't deny that Ohio State has looked impressive, especially against a potent Wisconsin team, but I think we need to slow down just a little bit. However, I can't deny this: OSU's offense looks lethal. They have the QB & RB duo to make opposing defenses weary. Led by another Heisman favorite, Justin Fields, and J.K Dobbins, OSU will be here in the end.
3. Penn State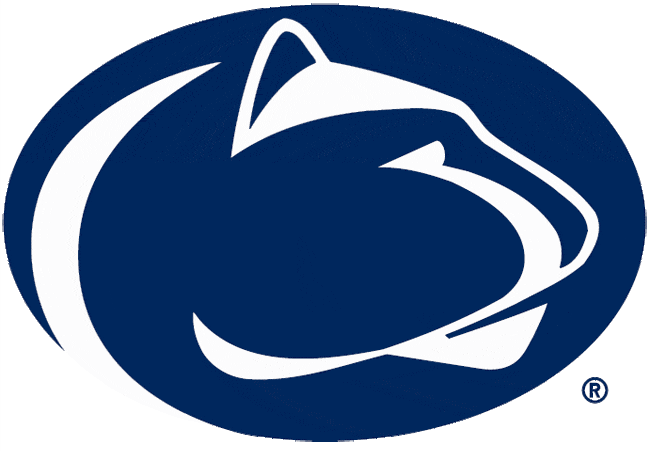 Eric, your PSU bias is showing! Maybe, but listen to me on this one. The wide majority of fans agree that the #3 and #4 spots should be filled by 2 of these three teams: PSU, Alabama, or Clemson. So, let's examine these three. Of the three teams listed, who has the most top-25 wins? Penn State has two (Michigan and Iowa), Alabama has 0, and Clemson has 0. Who has played the toughest schedule so far? Penn State definitely has – it's not even close – followed by Alabama and Clemson respectively. Yes, Alabama and Clemson have the history in the CFP, and they both have more name recognition, but that's not what earns you a spot. Penn State has earned it by not only playing a harder schedule, but also by having more quality wins. Do I think PSU will finish in the top-4? No, I think they will lose to OSU, and PSU will inevitably lose out in the "battle of 1-loss teams," but, for now, they have earned it.
4. Alabama
This spot comes down to Alabama vs. Clemson. To me, Alabama has looked more consistent all season long, and I believe their schedule is also tougher than Clemson's. Also, Alabama did look more impressive, score more points, and win by a larger margin against their lone common foe so far, Texas A&M. I heard the argument that Clemson should get the spot because, "Until they lose, they deserve it for being defending national champions." In no way should this be the case. Clemson has played a cake schedule all season long. Can you really be upset if your best win to brag about is Wake Forest or Texas A&M? Alabama nudges out Clemson here just for playing better teams and looking fantastic doing it. To me, this is more of Clemson not deserving the spot than Alabama earning the spot.
Honorable Mentions:
5. Clemson
6. Georgia
7. Oregon
8. Utah
9. Oklahoma
10. Baylor
11. Florida
12. Auburn
13. Minnesota
14. Wisconsin
15. Michigan