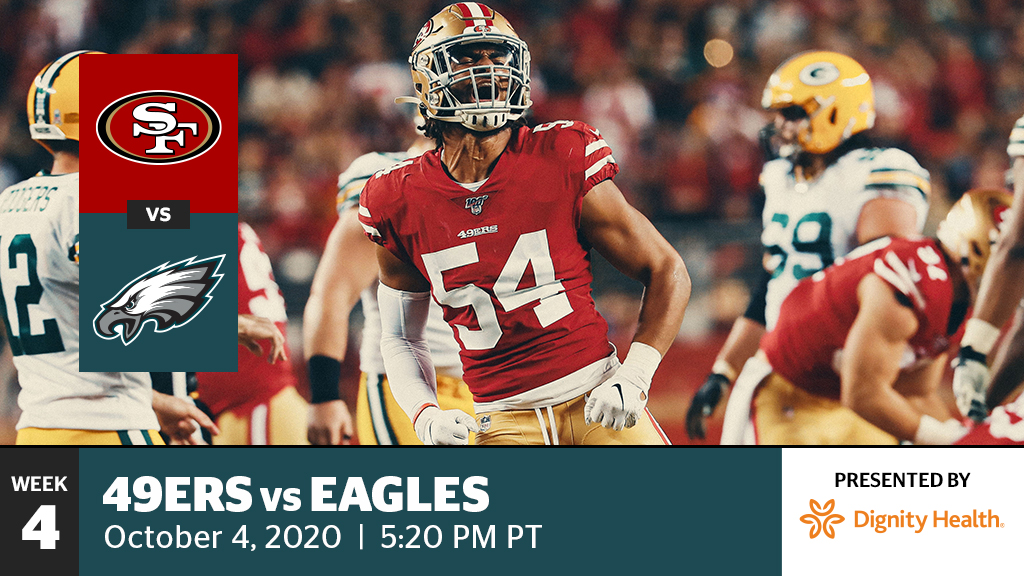 The Philadelphia Eagles travel to the west coast to take on the San Francisco 49ers. The Eagles are coming off a tie against the Bengals, while the 49ers recently destroyed the Giants.
The Eagles are in desperate need of a victory to restore morale, while the 49ers need a win to stay near the top of the loaded NFC West.
Which team will be able to overcome adversity and earn a much-needed win? Let's examine both teams.
Philadelphia Eagles (0-2-1)
The Eagles have been tormented by the injury bug, but they also cause a lot of their own issues. Carson Wentz has struggled immensely this season, and no receiver for the Eagles has performed well at all.
The offensive line has done well for all the movement and changes that have occurred, but this hasn't payed off when it comes to touchdowns. Will this be the week the Eagles can make things work?
Defensively, the Eagles' secondary needs to have a major presence. After being carved up back-to-back weeks by the Rams and Bengals, the Eagles' safeties and cornerbacks need to prove that they can be formidable.
The 49ers have a run-based offense, so there are no excuses for mistakes from the defensive backs.
San Francisco 49ers (2-1)
The 49ers love to run the ball, but who is healthy enough to shoulder the load? With Raheem Mostert, Jerick McKinnon and Tevin Coleman all injured, which 49ers' rusher will be their focal point, and will injuries be enough to derail him?
On defense, the 49ers boast an incredibly talented pass-rushing unit, even after all the injuries. The 49ers will be looking to keep Wentz out of his rhythm, and they will look to force mistakes and errors.
The main variable to watch out for is the availability of George Kittle. He is the 49ers' best offensive weapon, and they need Kittle in order to space out the Eagles' porous secondary.
Prediction:
49ers win 23-16, 49ers +6.5, Under 45.5
The 49ers are the better team, even after all the injuries to both sides. The 49ers have a much better defense, and they rely on – have success with – their running game, even if the passing game fails.
The 49ers have proven recently that they can get the job done, even missing 10 starters. Carson Wentz leads the Eagles, and since he is struggling, they are struggling.
The game should be low-scoring, since both teams have slow offenses, and both teams will need a strong defensive presence. Even an over/under of 45.5 seems high to me.
I'd take the 49ers to cover simply because the Eagles are unpredictable, and the 49ers are a little more solid. Additionally, traveling across the country after two-straight home losses doesn't bode well for the Eagles.